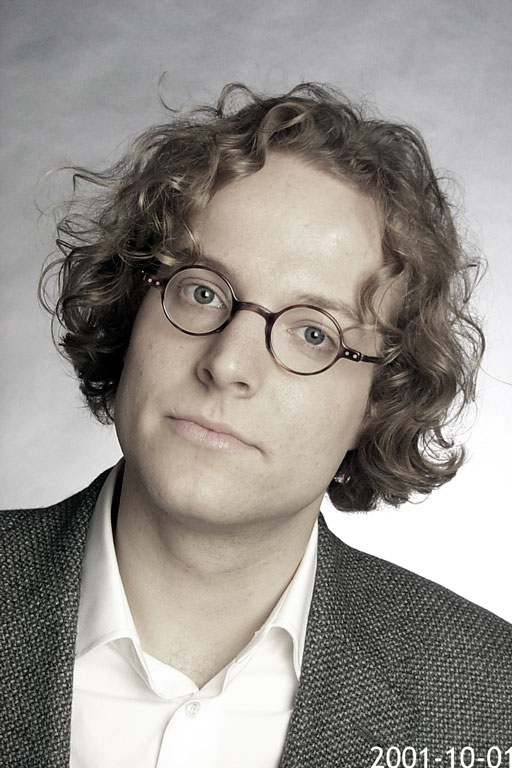 Dr. Timo Baumann, Diplom-Informatiker
Researcher and instructor in speech and languate technology at Universität Hamburg. Former Systems Scientist at the Language Technologies Institute, Carnegie Mellon University.
mail: baumannÄŦinformatik.uni-hamburg.de
skype: timobaumann
tel: +49 40 42883 2321 → during pandemia times try +49176 73568536 if it's urgent.
office: F-404, Stellingen
consultation hours: please make an appointment by e-mail (obviously, there's only skype meetings for the foreseeable future)
Recent News
2019-12: Our contribution for DhD 2020 Punctuation Reconstruction for Translation of Post-modern Poetry in Paderborn has been accepted, and likewise our related paper for ESSV 2020. Yay!
2019-10: I found that wikidata.org knows me as Q60422208. I'm an instance of human.
2019-09: Google once again awarded me 5k$ in cloud credits, this time for work on listener behaviour in dialog.
2019-08: Meriem's and my proposal for the UHH idea and risk fonds is getting some funding. We propose to have a workshop on aspects of Cognitive Science in speech technology and NLP -- stay tuned!
2019-07: I'm planning to be at the Dagstuhl meeting on spoken language interaction with virtual agents and robots. Hope to see you there!
2019-06: I'll be at WMT 2019 with a paper on Dubbing-optimal MT (joint work with Ashutosh Saboo). Yay!
2019-04: I'll be speaking at the tell-me days 2019 at HAW in June. Stay tuned!
2019-03: I'll be speaking at the Dahlem Humanities Center's Digital Humanities im Gespräch meeting in May, see you there!
2019-02: I'm back in Hamburg, yay!
Research Interests
Why do we speak how we speak when we just speak to speak?
And how can we model systems to do the same? A (slightly longer)
research statement
.
Professional Activities
I maintain InproTK, the incremental dialogue processing toolkit, which is being used in multiple research labs around the world for building incremental spoken dialogue systems.
Together with David Schlangen, I gave an Interspeech tutorial on incremental processing in 2013 which was a great success. Slides can be found here. Exercises from a more recent introduction to InproTK are on Sourceforge.
I've organized the Workshop on Architectures for Conversationally Competent Spoken Dialogue Systems 2012 in Hamburg, Germany. The purpose of the workshop was to bring young researchers in the field together to talk about upcoming challenges in developing highly interactive and natural dialogue systems/virtual agents/conversational systems.
I've co-organized the Young Researcher's Roundtable on Spoken Dialogue Systems 2012 in Seoul, Korea
I've been reviewing for LREC 2010-2016, IJCNLP 2011,2015, (E)ACL 2015-2017, EMNLP 2016, Coling 2016, AAAI 2012, SigDIal 2013-2016, SemDial 2014, BEA 2014-2016, ICMI 2013-2016, Interspeech 2015-2016, ICASSP 2017, HRI 2015-2016, AutomotiveUI 2014-2015, ACM TiiS, TALLIP, SoRo, KnoSys, CSL, LREV, and multiple smaller events
Teaching
Previous Teaching
Summer term 2019
Winter term 2018:

Klausurverantwortung Algorithmen und Datenstrukturen

Winter term 2016

Logics Programming Exercises

Summer term 2016
Fall/winter term 2015/16
Summer term 2015
Fall/winter term 2014/15

two practical courses in Logics Programming: Wednesday 12-14 and 14-16, both in D-129.
a project (BSc and MSc) developing an an open-source application for semi-automatic subtitling.

I did not have to teach in the summer term 2014
Fall/winter term 2013/2014

I'm taught two practical courses in Logics Programming: Wednesday 12-14 and 14-16, both in D-220.

Summer term 2013
Fall/winter term 2012/2013
Summer term 2012
Fall/winter term 2011/2012

Seminar Spoken Dialogue Systems (Master of Informatics, Mo. 14-16); together with Prof. Menzel's lectures on Spoken Language Processing this "Integriertes Seminar" forms the module Language Processing in the curriculum for master students
Project Spoken Dialogue Systems (Bachelor of Informatics, Do. 14-17; 1st part); you'll need to attend the second part of this project next semester to get full credit
Student Supervision
Currently, I am supervising Jula Menck's BSc thesis on speech characteristics in the Spoken Wikipedia Corpus, Oskar Dörffler's BSc thesis on prosody and syntax of read speech in the Spoken Wikipedia Corpus, and Tim Krämer's MSc thesis which aims at bringing better Spoken Wikipedia browsing to the real Wikipedia. I have previously co-supervised Alexandra Krah's BSc thesis on temporal elasticity of speech sounds in variable-rate speech, Alexander Grund's BSc thesis on incremental post-processing of Google's ASR results, Natalia Orlova's MSc thesis on the combination of multiple incremental speech recognizers, Marcel Rohde's BSc thesis on a Spoken Wikipedia Browser, Valentin Strauss' BSc thesis on incremental post-processing of Google's ASR results, Florian Stegen's BSc thesis on long audio alignment for the Spoken Wikipedia, Jonathan Werner's BSc thesis on keyword spotting in lecture transcriptions, Sven Zimmer's BSc thesis on build tools for scientific software development, Anne Rubruck's MSc thesis on decomposing semantic annotations into lexical semantics, Kolja Kirsch's BSc thesis on semi-automatic page-turning for piano sheet music, Jiyan Jonsdotter's BSc thesis on applying incremental spoken output to navigation systems, Engelke Eschner's diploma thesis on NLG for transit schedules, Sören Nykamp's BSc thesis on incremental processing in interactive storytelling, Johannes Twiefel's MSc thesis on improving Google's ASR using phonetic post-processing techniques given domain knowledge, Anita Eisenhaber's BSc thesis on sentiment analysis in social media statements (tweets, etc.), Svenja Neef's BSc thesis on analyzing the incremental properties of Android's ASR and integrating it with InproTK, Ole Eichhorn's BSc thesis on incremental speech synthesis integration into the VAVETaM system, and Rabih Hamadeh's MSc thesis on optimizing incremental ASR hypotheses. I actively encourage students to go abroad! I successfully talked Maike Paetzel into visiting ICT as a summer intern in 2013 to work with David DeVault (which resulted in a publication at LREC 2014), and Arne Köhn is visiting ICT as a summer intern in 2014 to work with Kenji Sagae on incremental parsing. Sven Mutzl approached me regarding an internship opportunity in Shanghai which I helped to set up in collaboration with Kai Yu at Shanghai Technical University. Siva Meenakshi Renganathan from Anna University (Chennai) visited our lab as a summer intern in 2014 to work on exploiting Spoken Wikipedia data for speech research. Under construction:
Timo's assessment criteria
for theses (and, to a lesser degree, seminar papers). See also:
Timo's advice on how to write a good thesis
.